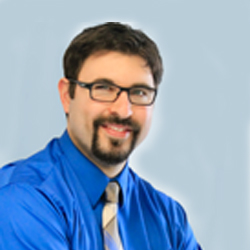 Chris Wadsworth is a supervisor, graphic design artist, and marketing manager for A Clean Vision. A Clean Vision has been in business and serving the Upper Valley since 1993.
Chris started working for the business in 1996, when he was 16 years old. He was married in 2002 and, at that time, he came to work for the business full-time. He has been there ever since.
Over the years, he has gained his CPR, first aid, and lifeguard certifications. He enjoys playing guitar and piano, reading about psychology and philosophy, and spending time in the mountains contemplating his experiences in his family business to decide where they will go next. In 2012, he completed a general studies degree from Liberty University.
His interests are varied, and his motivations are strong. His main goal is to grow A Clean Vision into the premier cleaning company that serves the Upper Valley.