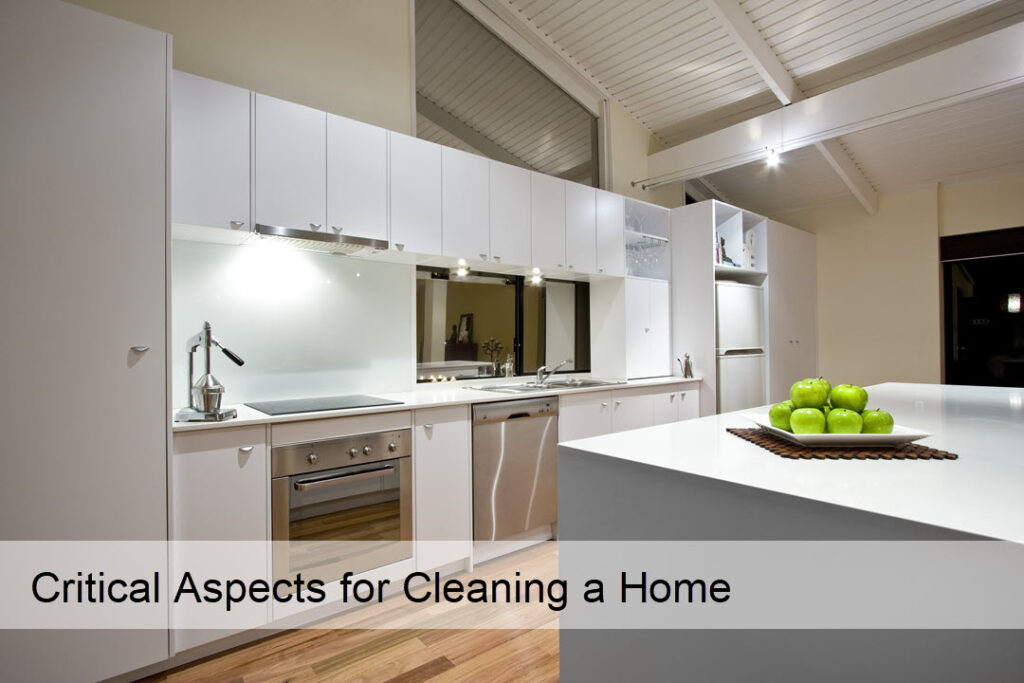 During hectic times or between deep cleanings that are done seasonally, it can be challenging to maintain all the necessary housework.
Moreover, many people feel that house cleaning is a lengthy process. However, if you are organized and maintain a routine, it can be accomplished quickly and effectively. This blog post will discuss the most efficient methods of tidying up your home daily and the best practices to keep it attractive despite the circumstances.
The Kitchen Sink Area
Maintaining the dishes and the area around your kitchen sink is the best way to keep things clean to ensure your home remains orderly, even during busy times.
This advice is obvious, but many people – myself included – only sometimes abide by it. Get your family to rinse their dishes and put them directly into the dishwasher – a quick 30 seconds of cleaning can save you a lot of time compared to spending time scraping off dried food. Doing the dishes also doesn't have to be a chore – it can be a terrific way to bond if everyone contributes.
Wipe Down Your Kitchen Sink
After taking care of the dishes then, it's easy to maintain a clean kitchen sink. An almost effortless way to avoid hard and time-consuming scrubbing is to wipe down the sink after each use with a cleaning wipe — it only takes 30 seconds! Doing this will help keep your sink hygienic and sparkling. If you don't have a store-bought cleaner, a mixture of lemon juice and salt can help make your faucets shine. Additionally, lemon peels can be put down the garbage disposal to kill germs and deodorize. This easy-to-accomplish activity will leave your sink looking great and your kitchen smelling fresh!
Make Your Bed!
When you return from a long day at work, entering a disorderly room is the last thing you want. Taking a minute to arrange your blankets in the morning may not seem like much, yet the outcome can be remarkable. It makes you feel better and keep your bedroom looking tidy.
Shoes At The Door, Please!
Shoes should never be brought inside the house; they should remain at the door.
It may sometimes be inconvenient, but the impact this simple approach has will help significantly to keep your home clean. You would be surprised at the distinction it makes to keep your home clean and HEALTHY! Shoes are notorious for carrying dirt and germs and can transfer them to carpets. If you leave your shoes outside, your floors will stay cleaner for longer, and you will need to sweep and vacuum less. Also, the germs won't be spread around your house, which can reduce the risk of illness.
By regularly following an approach to take care of simple things as a habit, with the occasional in-depth cleaning when you can, you will soon notice the improvement in your home's appearance. Although house cleaning is time-consuming, some simple steps can create an enormous impact!
We Can Help!
We can help you to gain and maintain a clean and tidy home. We have helped homeowners of the Upper Valley with home cleaning services since 1993. Call us at 802-295-6065 to learn more about what we can offer you.