5 Benefits to You When You Hire a House Cleaning Service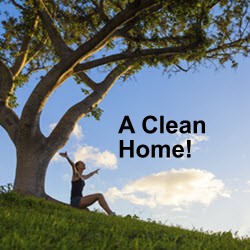 According to some surveys, American adults spend between 10 and 15 hours a week doing household chores. That's not quite part-time job territory, but it's pretty close!
If you're time-crunched and have always longed to ditch the duster to spend more time on other things, then it may be time to hire some house cleaning help.
Here are 5 benefits of using a house cleaning service.
1. You Have More Time
Unlike money, we can't get time back (no refunds here for that 5-hour reality TV marathon). We are all given the same amount of it. In addition, here's the biggest rub: we can't beg, borrow or steal to get more of it.
To live a well-lived life, we should be as abundantly rich in minutes as we are in dollars, so that we have the freedom to spend our hours on what is truly valuable to us.
2. Your House Will Be Cleaned
To us a house cleaning service means that you will have your house cleaned on a schedule. The cleaning service will not skip cleaning because they are too busy or had to run some other errands. To use a home cleaning service ensures you receive regular house cleaning. This guarantees you can always come home to a clean house.
3. Custom Cleaning Plan
A home cleaning service can work directly with you to develop a custom cleaning plan that suits your specific needs and preferences. Such a plan involves determining how deeply you want the house cleaner to clean your home, as well as which areas you want him or her to give the most attention.
You don't have to have the cleaning service do everything. The cleaning service can do the cleaning tasks that you do not like to do or that you are not properly equipped to do.
The cleaning service you select should be happy to work with you to define a cleaning plan just for you.
4. Cleaning Expertise
A professional cleaning service with experience will be experts at what they do. The cleaners will have received training regarding how to use cleaning equipment and cleaning solutions properly.
Select a cleaning service with a good reputation (ask your friends and neighbors) and that has been in business for a while. It would also be wise to look for reviews on any of your top contenders before making a final decision.
5. Always Be Clean and Cleaned Well
When you hire a professional house cleaner to clean your home, you can be sure you will always have a clean home. Professionals also use industrial-grade equipment that can clean your home more thoroughly. They will use cleaning products that do the best job as they have tried and tested most cleaning products.
This makes things much easier for you since you do not need to deal with the hassle of cleaning equipment, cleaning products and cleaning your home yourself.
A Clean Vision is a professional home cleaning service of the Upper Valley. Give as a call at 802-295-6065 to discuss your home cleaning options to ensure you always have a clean home.